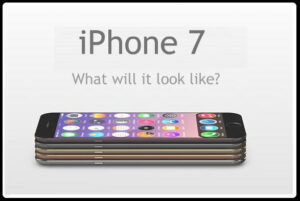 The Internet and social media are already buzzing about when the Apple iPhone 6S and 7 will be released, what they will look like and what new features they will bring. Just like the rest of the world, all of us here at Mr Phix, the replacement screen experts, eagerly look forward to any news regarding Apple iPhones. Our job is to make sure we always have the best available replacement parts, updates and fixes for all of our customers and their iPhone needs.
It is safe to say that no one can really know which direction Apple will take next when it comes to the iPhone 6S or 7. This is largely due to the significant changes Apple made in screen sizes when they released the iPhone 6. For now, if you have an iPhone 5, 5S, 6 or any other model phone such as the Samsung Galaxy 4, 5 or 6 which requires fixing, our experts at Mr. Phix can do the job for you. In case you have a cracked, shattered or broken screen then we will replace it for you and leave it brand new like it was before. Mr Phix also repairs any Apple iPads or other tablets which may have a broken, shattered or cracked screens as well. In fact, if your phone is acting up with any kinds of issues and you are in the Wilmington, NC area, just drop by and pay us a visit and one of our many experts will try to take care of you.
As far as the Apple 6S or 7, you can bet there will be countless of websites and videos on Youtube purporting to have the 'Scoop' or inside leak of what the phone will look like. However, Apple is always very guarded when it comes to leaks about their latest products. This is largely due to the phone market being a such a competitive business. Whenever the new Apple phones are released, you can bet the buzz will be just as huge as the release of the iPhone 6.