Cell phones have become an essential part of our lives. They help us stay connected with our loved ones, stay productive at work, and provide endless entertainment. With all the use and abuse our phones endure on a daily basis, it's no surprise that they sometimes malfunction or break down. However, many of these issues can be avoided with regular maintenance.
In this article, we'll explore why your cell phone needs regular maintenance and what you can do to keep it in top condition. We'll also get insights from a Wilmington repair shop to help you understand the importance of regular maintenance.
Tips from a Wilmington Repair Shop
Prevent Costly Repairs
Regular maintenance of your cell phone can prevent costly repairs down the road. When you take your phone in for maintenance, the technician will be able to identify any potential problems before they become bigger issues. They can clean your phone's ports and remove any dust or debris that may be causing connectivity issues. They can also check your battery health and replace it if necessary. By catching these issues early, you can avoid having to replace your phone altogether, which can save you a significant amount of money in the long run.
Maintain Performance and Speed
Over time, your cell phone may start to slow down or perform poorly. This can be due to a variety of factors, including outdated software, too many apps running in the background, or a full storage. Regular maintenance can help prevent these issues and keep your phone running smoothly. Technicians can update your software, clear your cache, and delete unnecessary apps to optimize your phone's performance. They can also help you backup your important data and clear up storage space to prevent crashes or freezing.
Extend the Lifespan of Your Phone
No one wants to replace their cell phone every year or two. With regular maintenance, you can extend the lifespan of your phone and get the most out of your investment. Technicians can help you identify the best practices for taking care of your phone, such as using a protective case or screen protector, avoiding extreme temperatures or humidity, and keeping your phone clean and dry. They can also help you understand the specific needs of your phone model and provide tips for optimal performance and longevity.
Stay Safe and Secure
Cell phones are not just for communication and entertainment, they also store a lot of personal and sensitive information. Regular maintenance can help keep your phone safe and secure. Technicians can help you update your security features, such as your password or biometric authentication settings, to protect your data from hackers or identity theft. They can also help you identify and remove any malware or viruses that may be lurking on your phone.
Conclusion
In conclusion, regular cell phone maintenance is essential for its optimal performance, longevity, and security. By taking your phone in for maintenance at a phone repair shop Wilmington, you can prevent costly repairs, maintain performance and speed, extend your phone's lifespan, and stay safe and secure.
Take action before your phone breaks down. Make regular maintenance a part of your phone's routine care to ensure it serves you well for years. Mr. Phix is equipped with the latest technologies, so your device will look sharp and function perfectly even on high-resolution retina displays with a lifetime guarantee on our work.
FAQs
Q: How often should I take my phone in for maintenance?
A: This will depend on your phone's model, usage, and age. Generally, it's recommended to take your phone in for maintenance every 6-12 months.
Q: How much does cell phone maintenance cost?
A: The cost of maintenance will vary depending on the type of maintenance needed and the repair shop you choose. However, regular maintenance is often much more affordable than repairing a broken phone.
Q: Can I do maintenance myself?
A: While there are some maintenance tasks you can do yourself, such as cleaning your phone's exterior and deleting unnecessary apps, it is generally recommended to leave more complex maintenance tasks to professionals. Attempting to open your phone or replace parts without proper training and tools can lead to further damage and potentially void your phone's warranty. It's best to bring your phone to a trusted repair shop like ours for any necessary maintenance and repairs.
Finding the right cell phone repair shop in Wilmington can be really hard. Especially if you are getting a lot of options, one simple search for a phone repair shop on the google search engine and you are presented with hundreds if not thousands of options.
However, in order to ensure you do not end up spending your time and money on getting repair services from a bogus phone repair shop that has inexperienced technicians, we have listed some factors in this article to help you make a better decision in finding a phone repair shop in Wilmington. 
We at Mr Phix offer quality phone repair services, we have a team of certified and experienced technicians that can help you with all your phone-related issues. Whether it is your phone screen that needs replacement or the phone speakers, you can trust us.
How To Find The Best Cell Phone Repair Shop In Wilmington?
We store a lot of personal information on our cell phones, whether it is online banking, online shopping or anything thing, we tend to our phones. Due to this, it becomes so hard for us to spend even a day without our cell phones. Unfortunately, like other electronic devices, our phones get damaged too and for them to function adequately again, we rely on phone repair shops.
But with so many options, all claiming to offer the best services we often get confused and end up getting poor quality services. Therefore, in order to help you make a better decision in finding a cell phone repair shop in Wilmington, we have listed some important factors below that must consider. So without further ado, let's look at what those factors are.
Referrals
It is best to ask your friends and acquaintances about their experience with the phone repair shop if they happen to get their service done from them. Or ask them for any referrals, if someone is referring you to a phone repair shop, it must be that they really trust the store and are highly satisfied with the repair service they were given.
Reviews And Testimonials
It is also wise to go through the reviews of the store's previous customers as it helps you understand if the technicians at the store that you are considering have a customer-centric approach or not. You may go through the reviews customer left about their service on google or visit the store's website to review the customer testimonials or visit the store's social media pages to see customers' engagement level on their posts.
Are The Servicemen Certified?
It is also very important for you to ensure that the store you are selecting has a team of highly qualified and certified technicians. Not only this but you must also make sure that the technicians are well-experienced. As a rule of thumb, you must ensure that the technician that you are selecting to get your phone repaired has at least three years of professional experience.
Warranty of services
Warranties make you feel more confident about the level of the service. Hence, if the store that you are selecting offers a warranty for the services provided by them then it is a bonus point.
Quality of replacement components
The store that you are selecting must use high-quality and genuine replacement components to ensure that the repair service lasts long and you get your money's worth. We at our repair store use genuine replacement hardware to make sure your device gets to its new condition after the repair service.
So these are some of the factors that you must consider when finding a cell phone repair shop in Wilmington. If you would like to book an appointment with one of the technicians, you may contact us or visit our website for more information.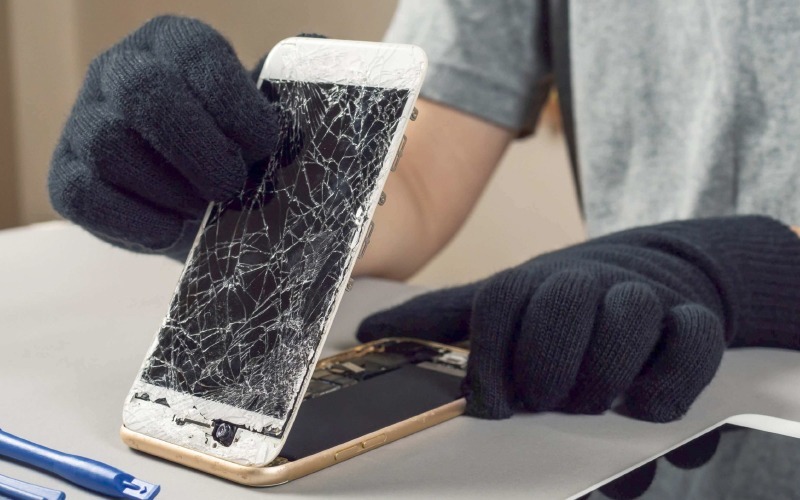 iPhone owners are obsessed with their handsets as it adds a little class to their persona. Also, the brand 'Apple' has become a prize possession for many iPhone users. Notwithstanding, the fact is quite essential that maintaining an iPhone is a challenging task. Most of the time, the broken screen repair costs can bring a burning hole in the pockets. Are you looking for a broken iPhone screen repair? Usually, when you surf the web, you will find a massive list of places that fix iPhone screens, but the service you opt for should stand out better than others. If you are searching for such a service, then you are in the perfect spot to be guided the best by Mr Phix Smart Repairs.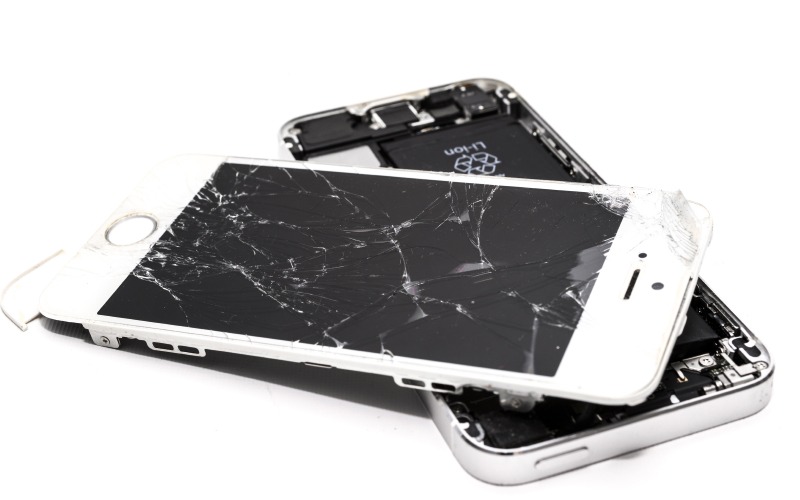 Primary suggestions for cracked iPhone screen
Before making an expense to get your iPhone screen repaired, it is obligatory to render through the actual condition of the screen. Also, it is essential to get some practices done before eliminating untimed difficulties:
If you are tech-savvy, you must be aware of the importance of backup in your device. The memories, files, and other essential data in your iPhone can be saved if you go for a backup. If you have connected your iPhone with google, you can also reach out to the backup.
Do not use a broken device
If your iPhone screen gets broken into bits, then it demands places that fix iPhone screens for cheap, but when it is half broken then, also you need to shift to your old handset. An old phone is always better than a broken iPhone. It might affect your sight and might trouble you in usage.
The technique works well only when the crack is small or easily manageable, as this screen protector can help in further breaking and prevents screen spidering.
Pay for the cracked iPhone screen
Denoting the fact that if your iPhone has exceeded the warranty limit in that case you have to pay a hefty amount to get back the new screen. Searching for a location that can fix your iPhone screen might be daunting. Notwithstanding, Mr. Phix Smart Repairs are always there to eliminate the ruckus of falling into fraud repairers that are necessarily expensive.
Nowadays, many sites offer funds for selling an old phone or an iPhone. Many businesses can bring you credit along with the replacement of the phone. Amidst given guarantees, a customer must check whether the phone they are buying is worth the investment or not.
Things to check during a broken iPhone screen repair:
Look whether the device is working.
Does the screen function well?
Is the screen scratched?
What can lead to a broken iPhone screen?
The screen on your iPhone is quite fragile, as was already established. In actuality, it acts as the tiny device's control board. Because of this, if your iPhone screen is cracked to the point where you can no longer use it, your phone would be all but worthless. Your iPhone's screen could stop functioning optimally even if only the slightest break exists. The reason for this is essential that over time, the device's internal circuits become messed up due to dirt and dust entering via the crack. This is why fixing a damaged iPhone screen as soon as possible is crucial. If overlooked, a damaged screen on your iPhone could cause extensive damage down the road.
Next time your iPhone screen gets broken, you should blindfold and connect with Mr. Phix Smart Repairs at https://mrphix.com/.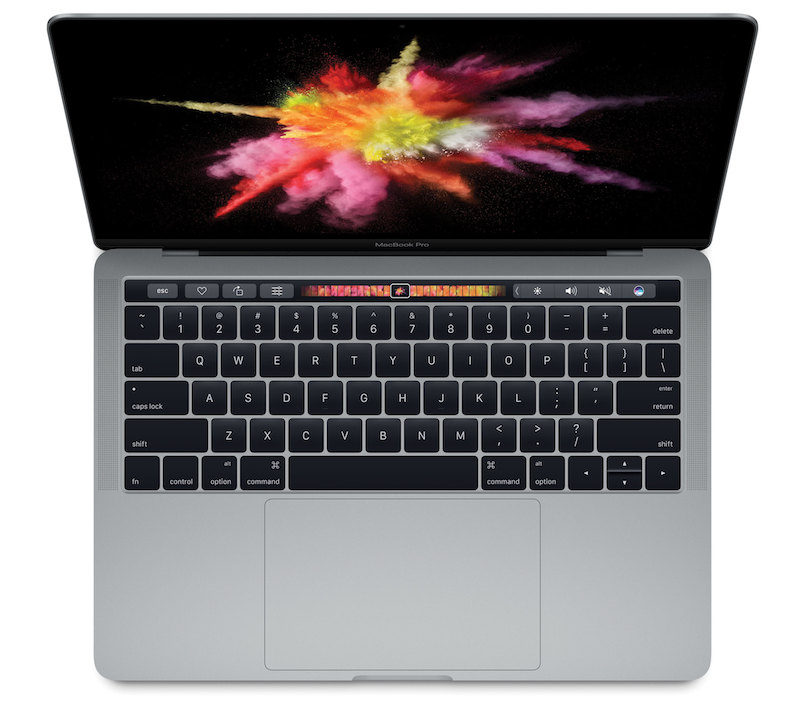 It's no secret that Apple produces some of the most popular laptops in the world, along with other devices such as the iPhone and iPad. However, it is practically unheard of for someone to not be in favor of one of Apple's new products, but trust me it does happen.
According to CNN, Consumer Reports stated that they would not recommend Apple's brand new MacBook Pro. Why you ask? Consumer Reports stated their reasoning was lack of battery life in the devices. Which, isn't all that much of a surprise, this tends to be a common issue people have with Apple's MacBooks.
Consumers have been complaining about this issue long before now. Forbes reported that overall it appeared consumers were not very impressed with this new MacBook model. Forbes stated in their article, "What Consumer Report's intervention will do is set consumer perceptions of Apple in 2016 as a company that has problems with batteries. It carries far more weight than a thread in the Apple support forums or comments on Reddit".
However, the new MacBooks do offer some new, interesting features. Apple's website states that this new device has up to 67% brighter display than MacBooks prior. It also claims that the device is 17% thinner and has up to 130% faster graphics.
It comes in a 13 inch model and also a 15 inch model. Along side those features, is probably one of the coolest features introduced in this model, the Touch Bar and Touch ID. Instead of have function keys at the top of your keyboard, you now have a Touch Bar to replace them. It has the ability to change automatically depending on what you are doing along with also having typing features included.
The features of the new Touch Bar are actually very cool, but I have the tendency to question the Touch Bar's actual functionality. A review of the device by Wired states, "After using it, poking and prodding it, and plugging things into it, I have one word of advice. Wait". David Pierce, the author of Wired's review explained that the new Touch Bar did not strike him as "revolutionary".
The review raves about the Touch Bar's quick, responsive function and the usefulness of the Touch ID feature to log in or make purchases, but Wired states that the feature seems "unfinished". The reasoning is that the Touch Bar is there to make your everyday, repetitive tasks easier, such as brightening the screen or pausing music. However, the Touch Bar has all of those functions crammed into one, small place. The Touch Bar has a tiny left arrow that has to be tapped in order to do anything other than mute, change the volume or brighten the screen. This is not rubbing people the right way because before this feature, all you had to do was click a button.
Now, I understand that these issues are pretty minor, especially when you are looking at a fancy new MacBook, full of new features. But, the cons to the device might cause issues for some other people. Pierce states in his review his dislike for the MacBook's new ports, while others might not mind them.
Overall, it sounds like this new MacBook is not as great as it looks. Of course, it is still a good machine but from what I have found, it probably will continue to get better as time passes. MacBooks have been great to some and not so nice to others. I personally have one that has given me a lot of trouble, but my mother had one that lasted her for eight years. Personally, I would wait before jumping to the new latest and greatest computer.
If you are interested in purchasing this device, or any device for that matter, do your homework first. Read reviews, learn about all of the features and of course, weigh the pros and the cons before making a choice. There are a lot of great computers out there but it truly does depend on what you are using it for. I can't tell you how many times people have told me they love Apple products and another person tells me they will never buy something made by Apple. It really does come down to a matter of opinion and personal preference.
If you are interested in reading further about this topic, here are the sources I used.
https://www.wired.com/2016/11/review-apple-macbook-pro-touch-bar/
http://www.forbes.com/sites/ewanspence/2016/12/23/apple-macbook-pro-major-battery-problem/#7b9a2f3a6813
http://money.cnn.com/2016/12/23/technology/consumer-reports-macbook-pro/index.html
http://www.apple.com/macbook-pro/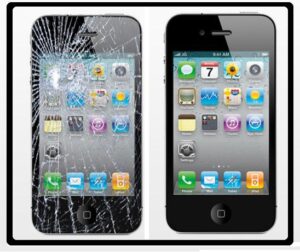 There are many people out there claiming to be able to replace your iPhone, Samsung or Tablet screens these days. However, before you allow one of these places to touch your device, check some of the reasons you should have your screen replaced by Mr Phix or a reputable place first. We all know that there is nothing worse than dropping your phone, tablet or device and having your screen become cracked or damaged in the process. Whether you sat on your phone, your kids threw it or dropped it, you let it drop in water or simply shattered the screen by mistake, doing so is one of the worst feelings in the world. This is largely due to our phones or devices being one of the Devices we use more than anything these days. Also, some of us use our phones or Tablets for working, school or other reasons. Whatever the case may be, the fact is that having your phone screen replaced and brought back to the way it was before the incident is a very important decision.
It is not only about having someone who knows what they are doing with your device that is important. There is also the parts that will be used to replace the original. Let's be honest, most businesses are in it to make a profit. This is why many places that fix broken or shattered screens end up compromising the quality of the parts they use to replace your original; for a bigger profit. However, here at Mr Phix, the replacement screen experts, it is the other way around. In some instances we end up foregoing a profit just to make sure our customers are 1000% satisfied and that their devices are left as when they were before the problem.
We use only original and the highest quality replacement screens and parts. Also, our staff has years of experience.  Unlike some of our competition, we also guarantee our work on your device for as long as you own the device which is unprecedented in this or many other businesses.
That is why having your device replaced by Mr Phix, or reputable and reliable people is so important. Letting someone replace your screen with cheap or low quality parts can end up damaging your phone forever in some instances.
So the next time your iPhone or iPad, your Samsung or other devices needs screen replacement or work done, make sure you come visit Mr Phix at one of our stores in Wilmington, NC. We are rated number one for a reason; we deliver the highest quality work. We will make sure your phone or Device is given back to you just like it was before the screen cracked or shattered or what whatever other issue you had. And we will guarantee our work to give you the peace of mind you need.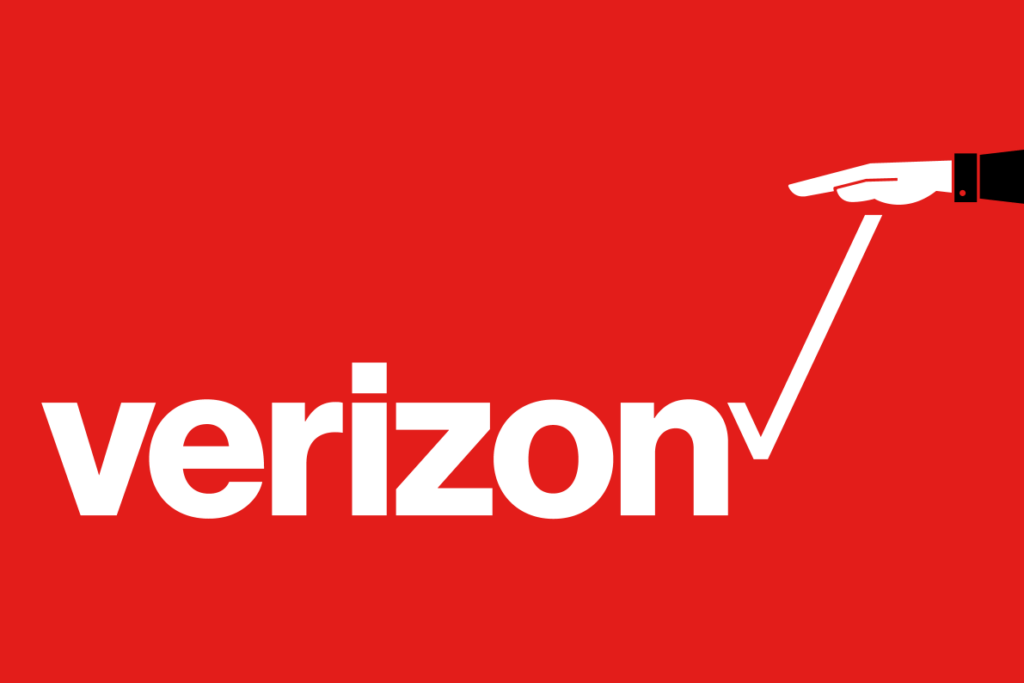 Verizon just rolled out exciting news for their customers that have some surprised. Verizon has recently announced the return of the unlimited data package. According to CNN, Verizon customers are now able to get unlimited data, text and talk features for eighty dollars a month.
One feature that Verizon is adding to this plan for now is the 10 GB of mobile hotspot usage. Customers are able to also call and text to friends in family in our neighboring countries, Mexico and Canada. However, the one aspect that everyone seems the most excited for is the unlimited HD video streaming.
This is quite the step up for cell phone carriers, especially after many customers criticized T-Mobile for lowering video quality for a few of its unlimited data customers, reported CNN. However, not everything is perfect. Verizon has stated that while it promises quick LTE speeds, customers using more then 22 GB of data during any one billing cycle might be left behind. Verizon stated, according to CNN, that it "may prioritize usage behind other customers in the event of network congestion". Which, for the most part, has become a relatively standard practice across companies that offer unlimited data packages and plans.
Verizon first did away with the unlimited data plan back in 2011 but last summer attempted to "test the waters" on reintroducing the plan. Last summer, Verizon rolled out a new plan called "Safety Mode", which basically provides customers with unlimited data, but once the user goes over a certain limit, their data goes incredibly slow.
AT&T recently also rid customers of overage fees but has yet to introduce unlimited data plans for just wireless customers. They do offer unlimited data plans, but the customer must be a AT&T wireless customers as well as either DirecTV or U-Verse TV users as well to qualify, reported CNN.
It will be interesting to see for sure how the return of the unlimited data plans fare with the public. My thought, I am sure that most will go crazy for it and we will have to keep an eye open for other networks to follow in Verizon's footsteps.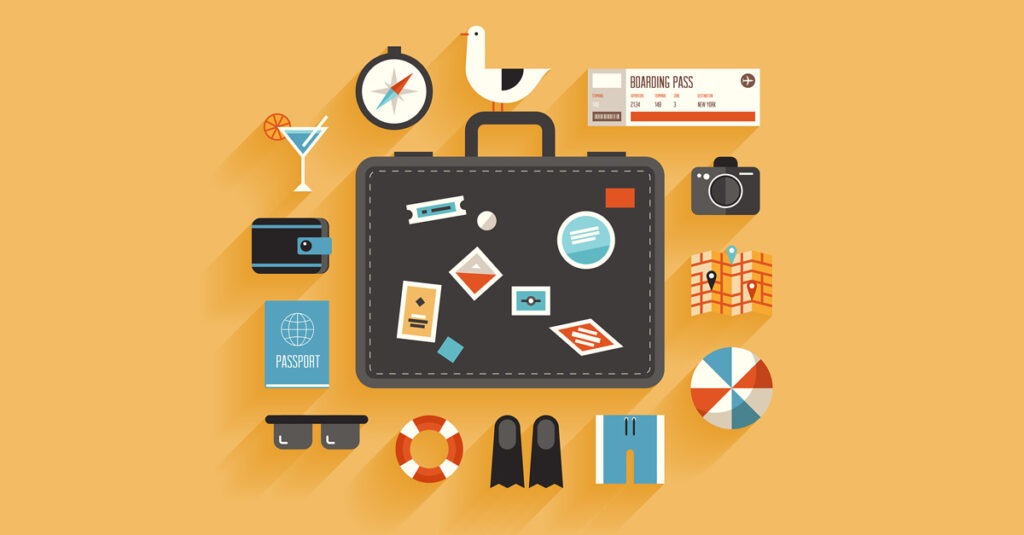 Business Insider is one of the sources I use for all things technology based. I stumbled across one article that I thought was particularly interesting about some the best apps out there for your travel needs. Here are some of the ones I thought were the most useful.
1. Airbnb
Airbnb is a very cool app in the sense that it can save you a lot of money for housing while you travel. How it works is you find a house, apartment or room for rent but the difference is that they are posted by everyday people like you and me, not big companies or hotels. It could be a whole house or maybe just a room, but the users post whatever they have available such as an empty room and offer them out to travelers, rather than having to stay in a hotel. You can find locations all over at varying costs per night.
The majority of the Airbnb rates are set by those that offer the accommodations and normally, depending on the location, the rates are cheaper or comparable to that of hotel rates. It also, in my opinion, feels a little more "homie" than that of your typical hotel room.

2. BringFido
BringFido is an app for all of those out there who love their four legged friend. What this app does is it helps you find all the best places for your dog such as pet friendly hotels, beaches or restaurants. It basically makes it so you almost never have to be away from your furry pal. It also provides you with information as to where you can find pet supply shops and veterinarian services while you are on the go.
I have never personally used this app, but it sounds incredibly cool. I am absolutely going to look into this for my dog.
3. Flush Toilet Finder
It might sound funny but it is a pretty useful app. We have all been in that "we aren't sure we'll make it" situation and this helps rid you of that, no matter where you go. This app will tell you no matter where you are or how far you go, a restroom is within reach. It has a database of up to 100,000 bathrooms across the globe. This app is free for both Android and iOS users. You also are able to filter bathrooms near you based on if they have a fee for usage, a key or have disabled access.
This app is super useful, especially for the moms out there. We have all been in that situation when they didn't need to go but five minutes later is a different story. This will help out in those situations for sure. Not to mention, it can be challenging to find a restroom when you aren't familiar with the area. But, this now a problem of the past thanks to this nifty app.

4. Cities Talking
This is another one of those apps that could save you money and make your travel experience unforgettable. What this app does is it has guided tours of all of the world's most popular cities to visit. These tours are walking tours that provide voice overs by various artists. For example, Business Insider reported that the London tour has a voice over by Christopher Biggins. You have the ability to rewind, pause or fast forward the tour if you'd like as well. One of the best features is that you can skip over certain parts if you would like to bypass that tourist attraction. You can also take notes as you go if you learn something interesting or want to remember something about that attraction.
I think that this app would save you a lot of money on a trip for sight seeing. Obviously, you can always pay for a guided tour, but with this you can see the sights at your own pace rather than travel with a tour group. It uses GPS technology to run the guide when you reach the next place on the tour. However, wifi and data are not required so you can venture on your own as well. Cities Talking is also a free app for Android and iOS devices.

5. Foodspotting
For all of you foodies out there, this app is more than just reading a menu. It's basically a visual guide to food in various restaurants all over the world. Launched in 2010, Foodspotting lets you read reviews and see recommended dishes for restaurants all over the globe. It also allows you to search based on the food you have in mind, such as pizza or sushi. You can also search for what is good to eat at certain restaurants, making it easier to chose what your want to eat or maybe what you don't want.
This app could potentially be useful if you are in an area you have never been to and you are looking for a place to eat. It's never fun blindly guessing what's good to eat in different places, especially if you are kind of picky like I am. It also might help if you have a food allergy. Users could include information about foods offered for those with food allergies, making it easier to find places to eat in some situations.
No matter where you go or how far you go these apps can make traveling more about the experience and less about the stress that sometimes can come along with it. The original Business Insider article included several other apps that are good for travelers. If you are interested in check it out, here is the link to the article: http://www.businessinsider.com/best-travel-apps-2016-12/#accuweather-1.
If you have an Apple iPhone then you know that there are millions of apps out there for your phone. This is why knowing which apps to add to your phone is very important. Mr Phix, the screen replacement experts in Wilmington, NC found this article containing a list of the top 10 best apps for iPhone 6 and iPhone 6 plus to help you sort out the best apps out there.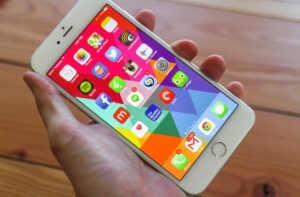 Choosing great apps can make your phone work much better and help speed it up as well since some apps can slow down your phone by using too many system resources.
For those of you that love puzzles or mind games, then one of the best puzzle apps out there is Threes! There is a free version and a paid one for $1.99.
The Netflix app is a great app to have since Netflix is one of the best subscription services out there for streaming TV and movies on your iPhone.
1Password maker is an essential app for your phone since there are so many cases of hacking and cyber attacks lately. This iPhone app can greatly make your device more secure.
Are you looking for a date? Then Tinder is a wonderful app which allows users to connect with new people nearby with a simple swipe. You can swipe those you like or pass those who you do not.
You can read the entire list containing the top 10 apps for iPhone 6 and iPhone 6 plus here
Remember that if your iPhone or Samsung phone has any problems, or your screen is shattered, damaged or needs to be replaced, Mr Phix can do it for you. We offer quality work at affordable prices. Mr Phix has 2 convenient locations in the Wilmington, NC area for those who have any problems with their cell phones.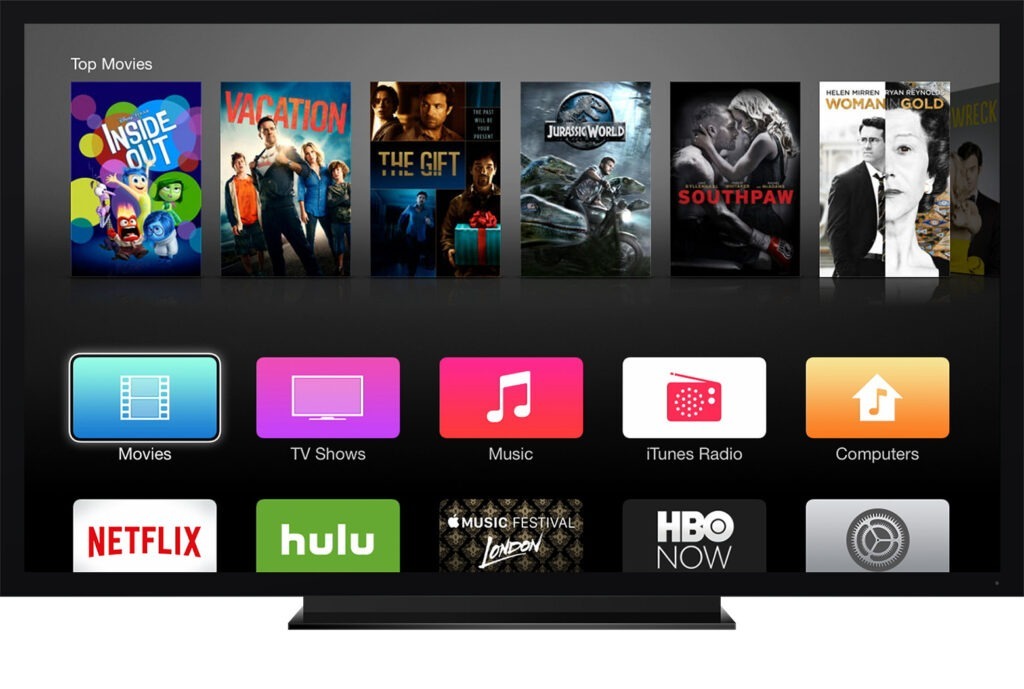 When you ask me about cable I honestly cannot tell you much about it other than it can get pretty expensive to have all the channels you and your family like to watch. Personally, I don't rely on cable for my entertainment but Netflix instead.
I like it because of how easy it is to find shows or movies you like at a much cheaper cost than the normal cable provider. I can pick what I want to watch and I can also watch more than one a day if I want to. Nothing is worse than getting really into a show and having to wait a whole week before the next episode. With Netflix, you can see what happens next anytime you want to.
Outside of Netflix and other entertainment applications like Hulu are other versions of what we know as cable television. Apple TV is one of the newer features being offered. However, it works a lot differently than your everyday cable.
If you head to www.apple.com/apple-tv/ you'll find a sleek and interesting new way to engage in the world of entertainment. Apple TV offers you all of the channels you enjoy in a more customizable way. You can still watch live sports and the news channels you like, without having to buy the channels you won't watch.
In order to use this service, you must first buy the "box" and remote that Apple TV requires. What's nice about these? They're simple and small. So, instead of having a bulky remote with a bunch of buttons you have no idea what they do, you have a simple, easy t o use remote with endless possibilities. The "box" itself is also compact, making it look less tacky and in your face than your everyday cable box. Here is a picture of what it looks like.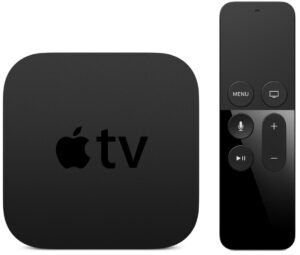 What really makes Apple TV stand out though is t he way it brings TV into your living room. You have the power to choose, and by choose I mean you can pick exactly what you watch. The whole system relies on apps to function. You can download apps like Hulu, HBO Now, ESPN and even iTunes to watch what you are looking for, without having to pay for those pesky cable packages. According to Apple's website, you have over 1600 choices in video apps.
You also are able to watch all of the TV shows and movies you have purchased on iTunes. Siri also works for Apple TV and you can tell her specifically what you'd like. She'll make it happen. You can tell Siri, "I want to watch The Blacklist" and just like that Siri will bring you right there. Not only can she do that, but she can bring up the music you'd like to listen to as well.
The cost of the box and remote are a one time expense starting at $149 according to Apple's website. The applications can vary in price. Some have a nominal monthly fee for the ability to access the certain channel you are interested in. For example, according to Apple the Hulu app requires a monthly fee.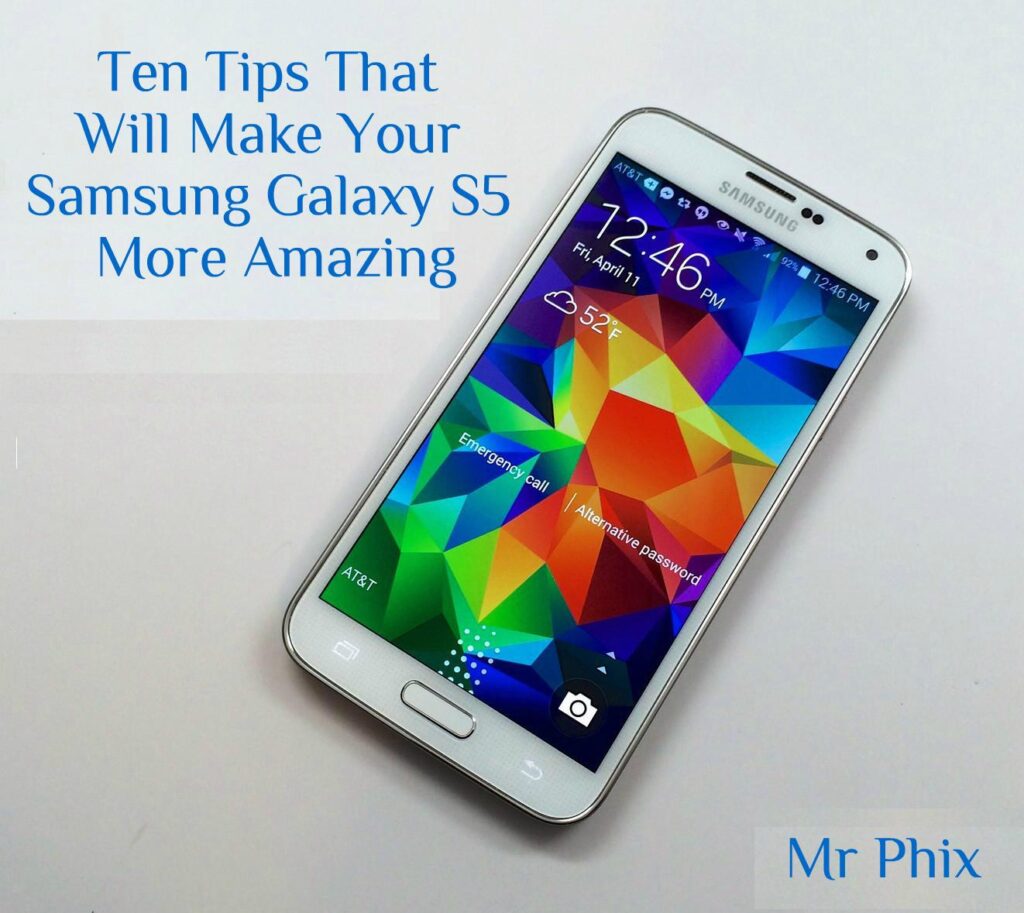 Take a look at these ten tips that will make your Samsung Galaxy S5 more amazing once you apply them to your device. The S5 has many awesome features which most users who own the phone are not even aware of. Once you apply these tips you will enjoy your mobile device even more.
Mr Phix, located in Wilmington, NC has numerous clients which brings us their broken and shattered screen phones. The Samsung Galaxy S5 is just one of them. We love being able to restore this phone back to the way it was for our clients as it gives us great satisfaction. Providing these tips to make the ease of the S5 even better for the users also makes us happy.
1. Protect Your Phone:
One of the first things Samsung users should do is create a Samsung account. This will allow you to set up safety and emergency features on your S5. Once you set these measures in place, you will be able to ring, wipe your phone clean remotely and even locate it. With this security measure in place you can also prevent anyone who steals or has your device from reactivating it just in case.
You go to Settings > Safety Assistance. Here you will be prompted to add a primary contact number. This number you choose will allow you contact them in case of an emergency or when you want to send Help Messages to locate your phone. The device will turn on Location automatically and even take front and back photos to your emergency contact.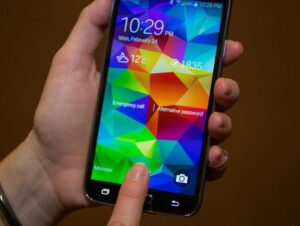 2. Set up the Fingerprint Security:
For extra security on your S5, Samsung gives you the choice of enabling the fingerprint scanner feature. Simply go to your Settings > Finger Scanner and set it up there. With this cool feature on, you only need to use your fingerprint to unlock your device. You can set up numerous fingerprints so your device can recognize both thumbs and or index fingers. This feature is also great when you need to use third party apps to pay for stuff.

3. Personalize Your Camera Shortcuts:
With one of the best cameras found on any phone, the Samsung Galaxy S5 is awesome for taking photos. Better yet, you can even take advantage of the many shortcuts to make using the camera even easier. You can customize up to three shortcuts on the S5 to better suite your needs for each occasion.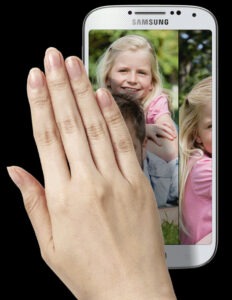 4. Motion & Gestures:
The Air gestures and motion gestures on the GS5 are not only awesome, they also allow you to show off what your phone can do to your friends and family. With the swipe of your hand or palm you can actually make your phone take screen shots with a feature called Palm Swipe to Capture or Air Browse. Normally, you have to press the home and power buttons at the same time to take a screen-shot. However, with the Palm Swipe enabled, you can simply swipe your hand across the screen. You can also browse through photos using your hand as opposed to actually having to touch the phone to turn the photos which is pretty cool. Lastly, you can also use Air Gesture to scroll through a list of items or pages by moving your hand towards the direction you want to scroll.

5. Emergency Mode:
Hopefully you will never have to use this feature. However, in case that you do, the emergency mode on the S5 allows you to keep your phone on for at least 10 days should you need to. This function is like the Ultra Power Saving Mode which turns off all other features. By doing this, the S5's primary focus will be extending the life of your phone's battery for as long as possible.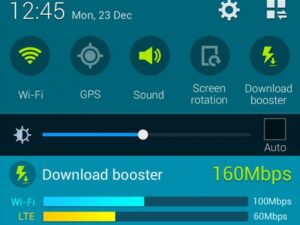 If there is one feature from the S5 we enjoyed using it is the download booster. By combining both the 4G connectivity and Wi-Fi, the GS5 can increase the download speeds tremendously with this function. This is great for when you want to download big files, TV shows or movies. FYI though, if you have a data limit plan then be sure to go to Settings > Network connections > Data usage and set a limit cap there.

7. Customize the Notification Panel:
Being able to toggle the NFC, screen brightness and Wi-Fi is just one of the great things about having quick access to your phone's system settings. You can choose the order in which all other features on your phone appear once you scroll down the drop-down menu from the top of your phone. From different settings for your battery to Screen Rotation, Bluetooth and WiFi, you have the power to pick what appears first and last.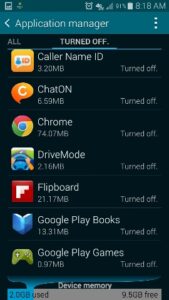 8. Dump the Bloat Software:
Just like computers and tablets, most phones come filled with bloated software, apps and programs you will not only never use, but also do not need. Most of these are not put there by Samsung though, but rather the carriers. You can edit these apps by going to Settings > Application Manager or by dragging the icon from the app drawer and hitting 'Edit" or "App Info". Simply hit "Turn off" and your phone will just save resources needed for other apps you really use.
9. Transition Animations & Windows:
If there is one problem some users have with the SG5 is the lagging on the phone which happens sometimes. This comes from so many apps running at the same time and system RAM being over extended. Enabling this feature may not really cure the lagging problems, but it will boost your animation times and make your device run faster. Simply go to Settings > Developer Options and then About Device. Quickly tap on the "Build number" option and continue to do so for about ten times. After doing so you will see a message which says "You are now a developer".
Next you go back and see the "Developer options" row now available. If you scroll down and find Drawing then tap on "Window animation scale". From here set it to 0.5x and then do the same for the "Transition animation scale". Walla, you are now a developer!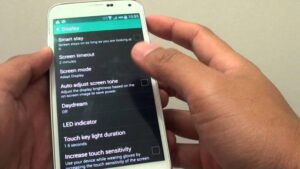 10. Increase Touch Sensitivity:
We all love our touchscreen phones until we try to use them with gloves on, then it becomes a problem. However, the S5 allows you to simply increase the touch sensitivity of your phone thus making the glove problem moot. Just go to Settings > Display and from here pick "Increase touch sensitivity". This feature will not affect the touch once your gloves are off and it wont drain your battery either.
We hope you have enjoyed these ten tips that will make your Samsung Galaxy S5 more amazing from Mr Phix, the screen replacement experts. Remember, we offer a lifetime guaranteed on all our screen replacement work and we are the highest rated repair stores in the Wilmington, NC areas.