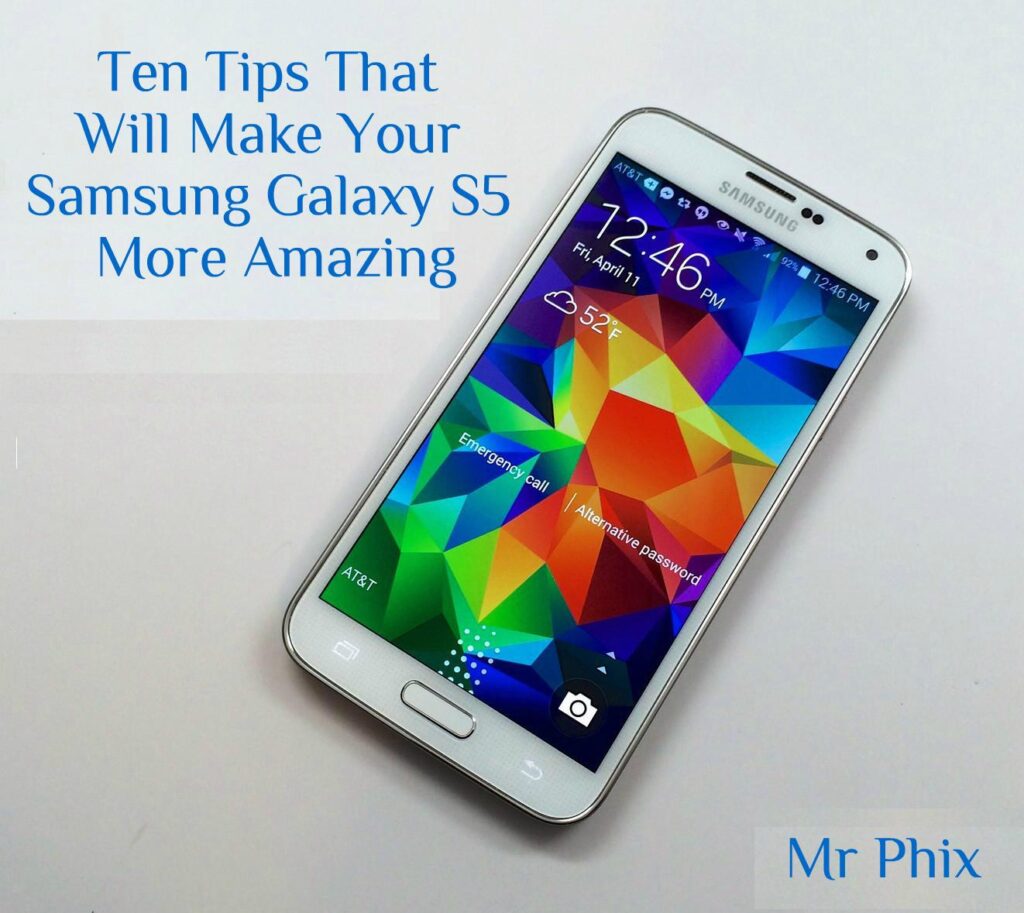 Take a look at these ten tips that will make your Samsung Galaxy S5 more amazing once you apply them to your device. The S5 has many awesome features which most users who own the phone are not even aware of. Once you apply these tips you will enjoy your mobile device even more.
Mr Phix, located in Wilmington, NC has numerous clients which brings us their broken and shattered screen phones. The Samsung Galaxy S5 is just one of them. We love being able to restore this phone back to the way it was for our clients as it gives us great satisfaction. Providing these tips to make the ease of the S5 even better for the users also makes us happy.
1. Protect Your Phone:
One of the first things Samsung users should do is create a Samsung account. This will allow you to set up safety and emergency features on your S5. Once you set these measures in place, you will be able to ring, wipe your phone clean remotely and even locate it. With this security measure in place you can also prevent anyone who steals or has your device from reactivating it just in case.
You go to Settings > Safety Assistance. Here you will be prompted to add a primary contact number. This number you choose will allow you contact them in case of an emergency or when you want to send Help Messages to locate your phone. The device will turn on Location automatically and even take front and back photos to your emergency contact.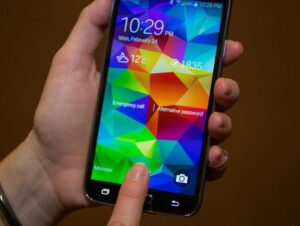 2. Set up the Fingerprint Security:
For extra security on your S5, Samsung gives you the choice of enabling the fingerprint scanner feature. Simply go to your Settings > Finger Scanner and set it up there. With this cool feature on, you only need to use your fingerprint to unlock your device. You can set up numerous fingerprints so your device can recognize both thumbs and or index fingers. This feature is also great when you need to use third party apps to pay for stuff.

3. Personalize Your Camera Shortcuts:
With one of the best cameras found on any phone, the Samsung Galaxy S5 is awesome for taking photos. Better yet, you can even take advantage of the many shortcuts to make using the camera even easier. You can customize up to three shortcuts on the S5 to better suite your needs for each occasion.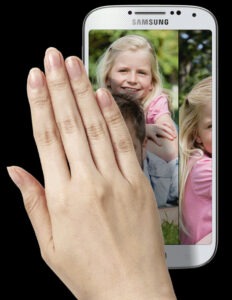 4. Motion & Gestures:
The Air gestures and motion gestures on the GS5 are not only awesome, they also allow you to show off what your phone can do to your friends and family. With the swipe of your hand or palm you can actually make your phone take screen shots with a feature called Palm Swipe to Capture or Air Browse. Normally, you have to press the home and power buttons at the same time to take a screen-shot. However, with the Palm Swipe enabled, you can simply swipe your hand across the screen. You can also browse through photos using your hand as opposed to actually having to touch the phone to turn the photos which is pretty cool. Lastly, you can also use Air Gesture to scroll through a list of items or pages by moving your hand towards the direction you want to scroll.

5. Emergency Mode:
Hopefully you will never have to use this feature. However, in case that you do, the emergency mode on the S5 allows you to keep your phone on for at least 10 days should you need to. This function is like the Ultra Power Saving Mode which turns off all other features. By doing this, the S5's primary focus will be extending the life of your phone's battery for as long as possible.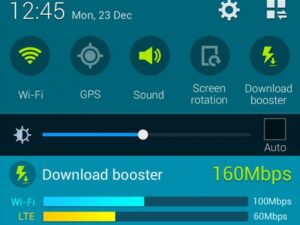 If there is one feature from the S5 we enjoyed using it is the download booster. By combining both the 4G connectivity and Wi-Fi, the GS5 can increase the download speeds tremendously with this function. This is great for when you want to download big files, TV shows or movies. FYI though, if you have a data limit plan then be sure to go to Settings > Network connections > Data usage and set a limit cap there.

7. Customize the Notification Panel:
Being able to toggle the NFC, screen brightness and Wi-Fi is just one of the great things about having quick access to your phone's system settings. You can choose the order in which all other features on your phone appear once you scroll down the drop-down menu from the top of your phone. From different settings for your battery to Screen Rotation, Bluetooth and WiFi, you have the power to pick what appears first and last.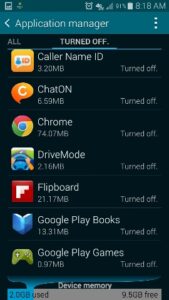 8. Dump the Bloat Software:
Just like computers and tablets, most phones come filled with bloated software, apps and programs you will not only never use, but also do not need. Most of these are not put there by Samsung though, but rather the carriers. You can edit these apps by going to Settings > Application Manager or by dragging the icon from the app drawer and hitting 'Edit" or "App Info". Simply hit "Turn off" and your phone will just save resources needed for other apps you really use.
9. Transition Animations & Windows:
If there is one problem some users have with the SG5 is the lagging on the phone which happens sometimes. This comes from so many apps running at the same time and system RAM being over extended. Enabling this feature may not really cure the lagging problems, but it will boost your animation times and make your device run faster. Simply go to Settings > Developer Options and then About Device. Quickly tap on the "Build number" option and continue to do so for about ten times. After doing so you will see a message which says "You are now a developer".
Next you go back and see the "Developer options" row now available. If you scroll down and find Drawing then tap on "Window animation scale". From here set it to 0.5x and then do the same for the "Transition animation scale". Walla, you are now a developer!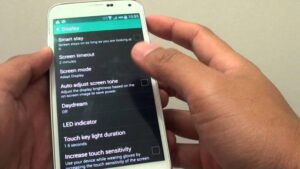 10. Increase Touch Sensitivity:
We all love our touchscreen phones until we try to use them with gloves on, then it becomes a problem. However, the S5 allows you to simply increase the touch sensitivity of your phone thus making the glove problem moot. Just go to Settings > Display and from here pick "Increase touch sensitivity". This feature will not affect the touch once your gloves are off and it wont drain your battery either.
We hope you have enjoyed these ten tips that will make your Samsung Galaxy S5 more amazing from Mr Phix, the screen replacement experts. Remember, we offer a lifetime guaranteed on all our screen replacement work and we are the highest rated repair stores in the Wilmington, NC areas.