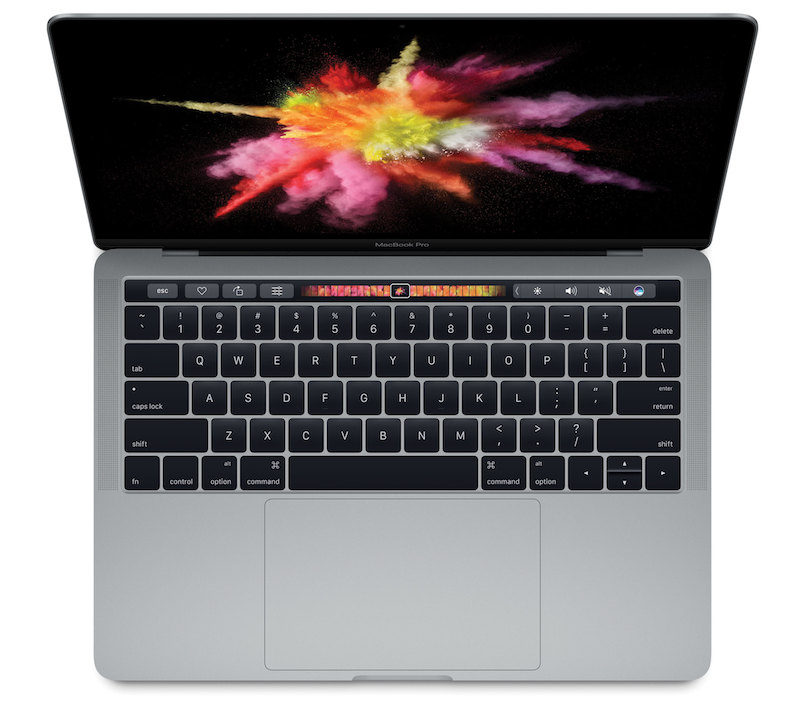 It's no secret that Apple produces some of the most popular laptops in the world, along with other devices such as the iPhone and iPad. However, it is practically unheard of for someone to not be in favor of one of Apple's new products, but trust me it does happen.
According to CNN, Consumer Reports stated that they would not recommend Apple's brand new MacBook Pro. Why you ask? Consumer Reports stated their reasoning was lack of battery life in the devices. Which, isn't all that much of a surprise, this tends to be a common issue people have with Apple's MacBooks.
Consumers have been complaining about this issue long before now. Forbes reported that overall it appeared consumers were not very impressed with this new MacBook model. Forbes stated in their article, "What Consumer Report's intervention will do is set consumer perceptions of Apple in 2016 as a company that has problems with batteries. It carries far more weight than a thread in the Apple support forums or comments on Reddit".
However, the new MacBooks do offer some new, interesting features. Apple's website states that this new device has up to 67% brighter display than MacBooks prior. It also claims that the device is 17% thinner and has up to 130% faster graphics.
It comes in a 13 inch model and also a 15 inch model. Along side those features, is probably one of the coolest features introduced in this model, the Touch Bar and Touch ID. Instead of have function keys at the top of your keyboard, you now have a Touch Bar to replace them. It has the ability to change automatically depending on what you are doing along with also having typing features included.
The features of the new Touch Bar are actually very cool, but I have the tendency to question the Touch Bar's actual functionality. A review of the device by Wired states, "After using it, poking and prodding it, and plugging things into it, I have one word of advice. Wait". David Pierce, the author of Wired's review explained that the new Touch Bar did not strike him as "revolutionary".
The review raves about the Touch Bar's quick, responsive function and the usefulness of the Touch ID feature to log in or make purchases, but Wired states that the feature seems "unfinished". The reasoning is that the Touch Bar is there to make your everyday, repetitive tasks easier, such as brightening the screen or pausing music. However, the Touch Bar has all of those functions crammed into one, small place. The Touch Bar has a tiny left arrow that has to be tapped in order to do anything other than mute, change the volume or brighten the screen. This is not rubbing people the right way because before this feature, all you had to do was click a button.
Now, I understand that these issues are pretty minor, especially when you are looking at a fancy new MacBook, full of new features. But, the cons to the device might cause issues for some other people. Pierce states in his review his dislike for the MacBook's new ports, while others might not mind them.
Overall, it sounds like this new MacBook is not as great as it looks. Of course, it is still a good machine but from what I have found, it probably will continue to get better as time passes. MacBooks have been great to some and not so nice to others. I personally have one that has given me a lot of trouble, but my mother had one that lasted her for eight years. Personally, I would wait before jumping to the new latest and greatest computer.
If you are interested in purchasing this device, or any device for that matter, do your homework first. Read reviews, learn about all of the features and of course, weigh the pros and the cons before making a choice. There are a lot of great computers out there but it truly does depend on what you are using it for. I can't tell you how many times people have told me they love Apple products and another person tells me they will never buy something made by Apple. It really does come down to a matter of opinion and personal preference.
If you are interested in reading further about this topic, here are the sources I used.
https://www.wired.com/2016/11/review-apple-macbook-pro-touch-bar/
http://www.forbes.com/sites/ewanspence/2016/12/23/apple-macbook-pro-major-battery-problem/#7b9a2f3a6813
http://money.cnn.com/2016/12/23/technology/consumer-reports-macbook-pro/index.html