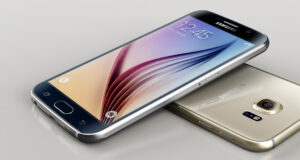 If you have a Samsung Galaxy S6 then you are very lucky as it is considered one of the best phones out there on the market right now. The staff here at Mr Phix, the replacement screen experts, have put together some of the best to help get the most out of your new mobile device.
The reality is that most people who own smartphones such as the iPhone or Samsung can sometimes spend a long time using them without taking advantage of some of the cool features these devices offer them. From shortcuts to extra feautures, we will help you become a Samsung S6 master.
– Get That Theme
You can change the look of your phone instantly by changing its theme. Simply tap and hold any empty space on your S6 home screen to bring up the options. You will also be able to change the grid and screen size. Although only 3 themes come with the phone by default, you can always find tons of them by following the link to the store at the right side of the top of the themes page. You can even create your very own themes as well with a new theme tool.
– Split Screen Enabling
One of the cool things the S6 offers is the abilty to view and use more than one app at the same time. By simply holding on to the multitaksing button at the bottom or the apps for a few seconds, you can enable split screen. The top half of the screen will display whatever you were originally on while the bottom half of the screen lets you choose the other. You can even resize the space of each screen.
– Navigation Streamline
Customizing your Samsung S6 to reflect what functions, shortcuts and features you want to have easy access to in your quick settings is one of the first things you should do with your phone. By pulling down the notification shade and tapping on Edit, you can get rid of the stuff you dont want and add what you need most. Tap done when you are satisfied with your new menu.
– Fingerprint Sensor
There is no easiest, quickest or more awesome way to secure and lock your S6 than by the fingerprint sensor. Simply go to Settings = Lock Screen and security = Screen lock type = Fingerprints. From here follow the instructions and secure your phone with your prints. It is best to use your thumb so you can easily unlock your phone with one hand. You can also add a password option.
– Please Do Not Disturb
Another great feauture is the do not disturb mode. In Settings = Do not disturb mode you can choose which calls to allow, no calls or only calls from a expecif person. You can even schedule the hours your phone will go in Do not disturb mode such as when you are at work.
– Keep Out
We all have some private photos or things on our phone we do not want nosy people looking at when they take hold of our phone. Simply go to Settings = Privacy and safety = Private mode and chose what people can see. Best of all, you can use your fingerprint to lock your private content.
– Samsung Gestures
You can control a few actions your Samsung S6 makes simply by using gestures. If you go to Settings = Motions and gestures you can find some really cool options such as:
Flip your S6 over and you can quickly silence it.
Use a palm swipe to capture a screen shot.
If you missed a call or message, Smart alert will send you a vibration alert whenever you pick up your phone.
Open a contact and simply lift your phone to your ear to call them with the Direct call gesture.
These are just a few of the many wonderful features that the Samsung Galaxy S6 offers its users. Check back with us as we are always updating and adding hints and tips guides for all of your mobile devices like the iPhone 5, 5S and 6 as well as iPads and Samsung devices.
Remember, in case you ever drop your phone or your screen shatters, breaks or cracks, we here at Mr Phix can replace it. Best of all we guarantee our work for the lifetime of your phone.