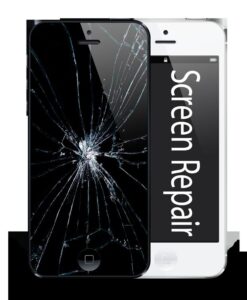 Are you in the Wilmington, NC area and looking for a screen replacement for either your iPhone, Samsung, iPad or another mobile device? Then welcome to Mr Phix, the replacement screen experts with years of experience and one of the highest rated on the Internet. When it comes to screen replacement in Wilmington, NC, Mr Phix is the place to bring your electronic devices. Our expert staff has successfully replaced thousands of cracked, damaged, broken, shattered or destroyed screens. If your phone is damaged due to other issues then we can resolved that as well.
There may be others in Wilmington, NC offering similar services, however, only Mr Phix is willing to guaranteed their work and even take a loss to make sure you are completely satisfied. We are also the only ones that stand behind every screen replacement or repair with a guaranteed for life. This is because customer satisfaction is the most important factor for us. We also use the best parts available when making repairs to make sure your phone, iPad or electronic Device will work just like they were before the problem.
Everyone in our team of screen replacement experts knows and understands what it means to break, crack or shatter your screen. We know exactly how you feel when it happens because we have all experienced a broken or damaged screen at one time or another and we treat your devices as if they were our very own. The people here at Mr Phix have been in the screen replacement business for many years now. We also have several locations in the Wilmington, NC areas to make it easier for you to find a convenient location near you.
Mr Phix offers discounts to our brave service men and women since we appreciate, respect and honor their sacrifices and services to our country. This discount applies to both active and retired members.
So if you are in the Wilmington, NC area and you are looking for expert screen replacement for your iPhone, Samsung or iPads then come check out Mr Phix to see why we are number one.