If you have an Apple iPhone then you know that there are millions of apps out there for your phone. This is why knowing which apps to add to your phone is very important. Mr Phix, the screen replacement experts in Wilmington, NC found this article containing a list of the top 10 best apps for iPhone 6 and iPhone 6 plus to help you sort out the best apps out there.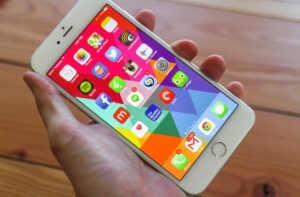 Choosing great apps can make your phone work much better and help speed it up as well since some apps can slow down your phone by using too many system resources.
For those of you that love puzzles or mind games, then one of the best puzzle apps out there is Threes! There is a free version and a paid one for $1.99.
The Netflix app is a great app to have since Netflix is one of the best subscription services out there for streaming TV and movies on your iPhone.
1Password maker is an essential app for your phone since there are so many cases of hacking and cyber attacks lately. This iPhone app can greatly make your device more secure.
Are you looking for a date? Then Tinder is a wonderful app which allows users to connect with new people nearby with a simple swipe. You can swipe those you like or pass those who you do not.
You can read the entire list containing the top 10 apps for iPhone 6 and iPhone 6 plus here
Remember that if your iPhone or Samsung phone has any problems, or your screen is shattered, damaged or needs to be replaced, Mr Phix can do it for you. We offer quality work at affordable prices. Mr Phix has 2 convenient locations in the Wilmington, NC area for those who have any problems with their cell phones.